It is the end of July, so… Porcijunkulovo in Cakovec! During this multiple day festival there is plenty to do and see in the city. There are many stands that sell local produce, demonstrations of traditional crafts, old-timers, workshops for kids and lots of music. Each evening at about 21.00 a free 'pop'-concert is held near the old castle and live music is played throughout the centre of town.
On Saturday morning I have made some photographs of
… a beautiful flower-garden
… the in the meantime characteristics colourful umbrella's
… fresh vegetables, fruit and flowers on the market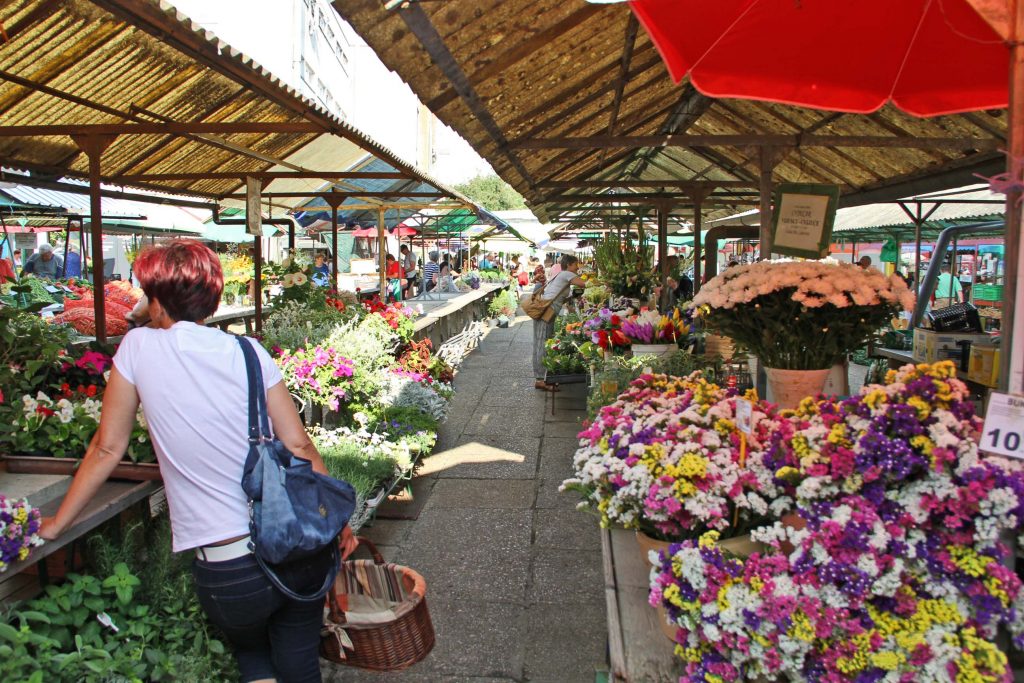 … and all kinds of hand-made articles
… go and search for the graffiti that commemorates David Bowie's visit to this town in 1990!
… many magnificent oldtimer cars
… and the red cross is always prepared!