Šibenik is located between the coastal cities Zadar and Split it has a Mediterranean climate, with mild winters and hot, sunny summers. In the month July the average maximal day temperature is about 30 °C with 11 hours of sunshine a day – perfect for a sun and beach vacation.
Nature
you find the beautiful National Park Krka about 20 km north of Šibenik. The park is a natural wonder created by the flow of the river Krka. The park is easy to reach by car and in the summer month regular bus services go between Šibenik and NP Krka.
Another national park west of Šibenik is the NP Kornati archipelo. This is an area with many smaller and larger islands and it is a perfect destination to explore by (sail) boat.
Culture
International Children festival of Šibenik (16 – 30 June 2018)
The four forts of Šibenik

St. Nicolas Fort – Tvrđava Sv. Nikole
St. Michael Fort – Tvrđava Sv. Mihovil
St. Johan Fort – Tvrđava Sv. Ivan
Fort Tvrđava Subicevac
Beaches
This city gravel beach is located about one km from the city center and is popular among local people. The beach is ideal for suitable for families, older and young people, because it is easily reached on foot or by car. On the beach you find showers, toilets, a lifeguard, sports facilities and in the evenings there is nightlife in the bars and nightclubs close to the beach.
Another beach in a suburb of Šibenik is the Jadrija beach and it is a popular place for swimming.
Beaches in the St. Anthony channel
The Šibenik channel was opened in 2013 and two new beaches were created which are both reachable by car or on foot. One is the Skar cove pebble beach with views on the St. Nicholas fort and the other is Minerska bay beach on the promenade of St. Anthony fort. You can reach this beach by car, but you have to walk from the car park to the beach.
About 6km from Šibenik you find this pebble beach near the town Brodarica, it is recommended for families with children. Lovers of active rest and sports will find different kinds of water entertainment on the beach.
Solaris beaches in Šibenik
The most popular vacation resort in the Šibenik area with all amenities for a vacation you find in the Solaris beaches and resorts. The resort offers camp sites, cabins, apartments and hotel rooms, there are bars, restaurants, beaches, and there is plenty of entertainment. The combined beaches on the coastline are about 4km long and divided in five different themed parts – luxury sand beach, party beach, wellness and spa beach, kids beach with Aqua-park, and camp beach.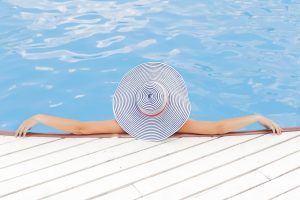 Tourism office Šibenik
address Obala palih omladinaca 3
telephone +385 22 214 448 / 214 411
e-mail tz-sibenik@si.t-com.hr
website http://sibenik-tourism.hr/en/