Spring and autumn are great for visiting the beautiful small coastal town Trogir, as you avoid the high tourist season  and can enjoy strolling around the old, small paved streets of the old town centre. The town centre is build on a small island connected to the mainland by a bridge. You can park your car near the bridge along the blue water of the Adriatic sea and walk into town. Trogir has always been an attraction for artists, writers, travellers and bohemians due to it's beautiful centre with interesting ancient architecture, the cosy small streets, the beautiful promenade lined with green palm trees perfectly contrasting the brilliant blue sea and sky.
Leisurely stroll around town and open your eyes to the many details to be seen, a carved doorway, rounded windows, beautiful architectural details. All these buildings, stone carvings, churches, castle and other buildings are proof of the long cultural history of Trogir. The town of Trogir has been in the hands of the Greek, Romans, Venetians and even the French and all these cultures have left their imprint in this town. Due to the unique buildings the old centre of Trogir is enlisted on the UNESCO world heritage list.
There are many beaches near Trogir so you can plan a holiday with lots of beach fun and you have the opportunity to visit cultural heritage areas. Apart from Trogir, which is located about 20km north of the popular coastal town Split, there are many other places in the are to visit, like:
the two islands Drvenik for super sandy beaches, diving and snorkelling located just across from Trogir
Solin with its Roman ruins it is the birthplace of the Roman emperor Diocletianus
National park Krka with its well known waterfalls
TIP: Don't forget to visit the st. Laurent cathedral with it's beautiful stone carvings and to take pictures from the Kamerlengo castle and the old clock tower!
TIP: Trogir is a very popular summer destination, if you want to visit this town in the busy summer months you do well to reserve a place to sleep well in advance. There are plenty of places to stay, from camping's, apartments to luxury hotels.
TIP: From July – September there is the summer festival in Trogir when you can enjoy dance, concerts, and art exhibitions
TIP: In August there is the Moondance – a popular techno music festival in the Kamerlengo castle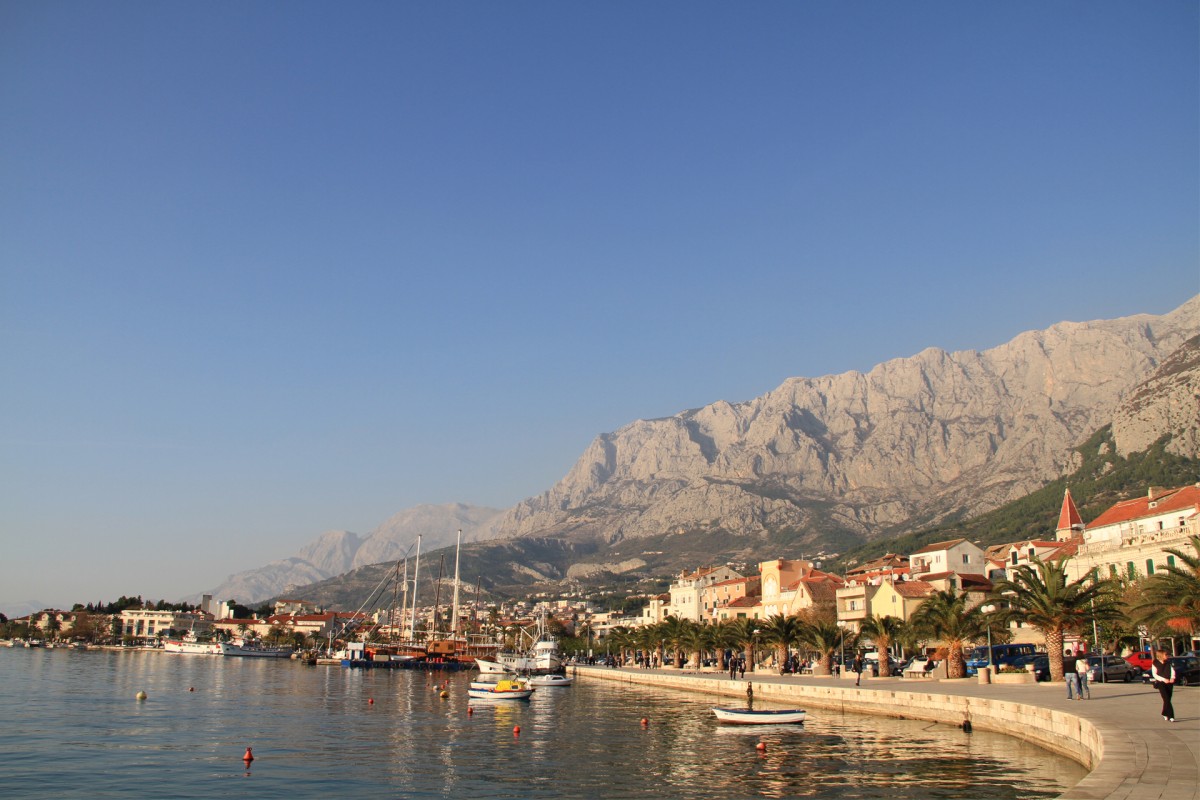 Roam through the small streets of the historic centre of Split or along the hip boulevard, the 'Riva' along the Dalmatian coast with its bars and restaurants it is the place to see and be seen! Visit the old palace of Diocletian, an UNESCO world heritage location, which is fully integrated with shops and houses and form a unique inner …
Šibenik is located in central Dalmatia between Zadar and Split, where the river Krka flows into the Adriatic Sea. As a historic city Šibenik has a rich past and it is the oldest native Croatian town on the Adriatic sea. Most other cities along the Adriatic coast were established by Greeks, Illyrians and Romans, but Šibenik was founded by Croats. …
Croatia is a country of contrast and variety in landscapes. The endless coastline with many islands and a Mediterranean climate contrasts beautifully with an interior offering lush green hills, wild mountains and marshy river delta's. From all the beautiful nature parks of Croatia, the magnificent blue-green lakes and waterfalls from Plitvice national park are the most famous. It is a …
Museums, castles, modern art, sculptures, naive art, old fresco's, classical music concerts, baroque concerts, religious art, folk-music, opera, in short in Croatia there is everything to discover and enjoy in the field of culture. Croatia has many UNESCO cultural heritage sites, like the walled town centre of Dubrovnik, the palace of Diocletian in Split, the st. Jacob cathedral in Sibenik, …